Registered Nurse - RN - OR - FT Weekdays
Med City Fort Worth - Fort Worth, Texas
Job Code: 00073-104690
Full-time
No Weekends
Medical City Fort Worth
At Medical City Fort Worth, There is a Difference.
Full Time Registered Nurse Surgical Services
We are currently offering a SIGN ON BONUS OF UP TO $5,000 for eligible candidates!
OUR FACILITY
320-bed MAGNET facility
Established in 1974, Medical City Fort Worth is part of Medical City Healthcare, one of the region's largest, most comprehensive health care providers.
Offering comprehensive diagnostic and treatment services, including cardiac care, neurosciences, oncology, orthopedics, kidney transplant surgery, and emergency care…Accredited by The Joint Commission
Our greatest honor doesn't come just from awards. It comes from helping people live happier, healthier lives through cutting-edge diagnostic treatment and exceptional patient care.
Maintain high quality (age specific) care for adolescent, adult and geriatric patients as assigned
Support the mission, vision and values of the organization
Provides pre and post-surgical care of patients ranging from infant to geriatrics who will have (or have had) general anesthesia, epidural/spinal anesthesia and IV sedation
Monitors all patients for airway and pain management'
Proficient in interpretation of EKG changes, lab values and hemodynamic monitoring
Provides care to patients receiving high-risk intravenous therapies and blood components
Performs direct patient care in the peri-operative patient with duties related in developing a surgical plan of care throughout the continuum
Following competency verification, may perform and monitor conscious sedation and blood/blood products administration
Propose the plan of care for pre and post-operative/pre and post procedure patient
HONORS and AWARDS
The Joint Commission® Gold Seal of Approval™
The Joint Commission® Disease Specific Certifications: Heart Failure & Spine Surgery
2016 Women's Choice Award® as one of America's Best Hospitals for Bariatric Surgery and Heart Care
Comprehensive Stroke Center
Adult Kidney Organ Transplant Certification
Magnet Recognition Program® for Nursing Excellence
Gold Plus Get With the Guidelines - Stroke
American Society for Metabolic and Bariatric Surgery Center of Excellence®
The American College of Surgeon's Commission on Cancer
LifeGift Silver & Medal of Honor Award Winner
Chest Pain Center Cycle IV, with PCI (Percutaneous Coronary Intervention) Certified
Accredited by the Metabolic and Bariatric Surgery Accreditation and Quality Improvement Program (MBSAQIP), a joint program of the American College of Surgeons (ACS) and the American Society for Metabolic and Bariatric Surgery (ASMBS)
Texas Health Care Quality Improvement Award
American Association of Cardiovascular and Pulmonary Rehabilitation Certification
Ranked among top hospitals in Texas and Dallas-Fort Worth by U.S. News & World Report
Blue Distinction Center® for Bariatric Surgery – Gastric Banding/Stapling
Blue Distinction Center® for Knee and Hip Replacement
Blue Distinction Center®+ for Cardiac Care
Blue Distinction Center®+ for Spine Surgery
REQUIREMENTS
Must be a graduate from an accredited school of professional nursing
Must have a BSN
Must have an RN license in the State of Texas or a Compact license or ability to obtain
Must have BLS & ACLS - AHA
Must have a minimum of one year experience as an RN in Surgical services
Bachelor's Degree
Last Edited: 01/03/2019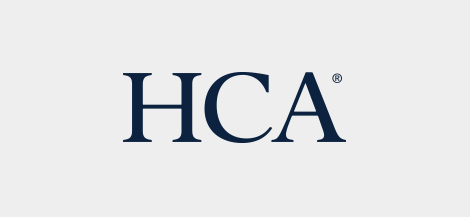 HCA is committed to the care and improvement of human life and strives to deliver high quality, cost effective healthcare in the communities we serve.
Learn more about HCA